Preventative & Wellness Care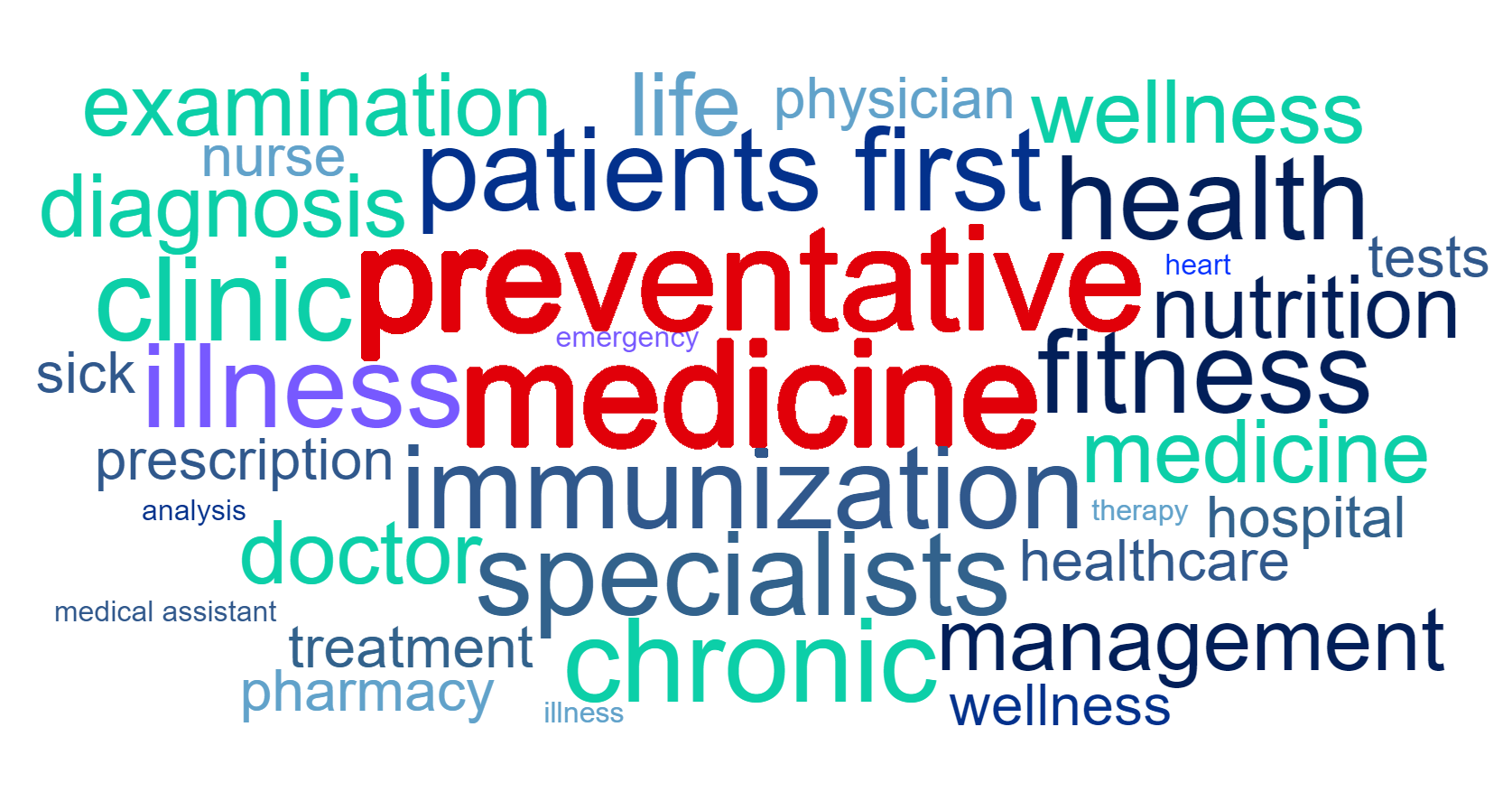 At Centennial Medical Group, we incorporate preventative and wellness care into our approach to patient care. This is accomplished by catching diseases early, managing chronic conditions before they affect more areas of the body, and educating our patients on good prevention practices.
Our providers and support staff will guide you through addressing all areas of wellness by focusing on your whole body. Your family history, current medical conditions, and other factors create a story that we need to develop the appropriate treatment plan. This may lead us to perform certain screenings, add additional tests, and create an individual wellness plan to maintain your optimum health level. By catching diseases and illnesses early, we can reduce pain, increase healing, and decrease medical costs.
List of Preventative and Wellness Care Services offered by CMG:
Blood pressure, diabetes, and cholesterol tests
Cardiac stress tests
Counseling on such topics as quitting smoking, losing weight, eating healthfully, treating depression, and reducing alcohol use
Routine vaccinations against diseases such as measles, polio, or meningitis
Counseling, screening, and vaccines to ensure healthy pregnancies
Flu shots