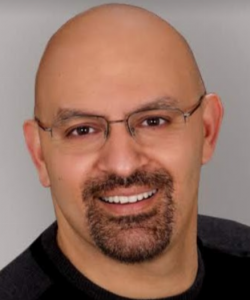 Hootan Daneshmand, MD
Hootan Daneshmand, MD is a board certified plastic surgeon who specializes in cosmetic plastic surgery and breast reconstruction, including breast augmentation surgery. His Medical Doctorate was completed at the University of Southern California and General Surgery training was done at Kern Medical Center in Bakersfield and University of California at San Diego. Plastic and Reconstructive Surgery including specific training in Burn reconstruction, Microvascular, Hand Surgery, and Cosmetic surgery was completed at the Saint Francis Hospital and the Bothin Burn Center in San Francisco, California. Dr. Daneshmand has had extensive training as a southern California plastic surgeon, including serving a full year as the Chief Resident supervising the Cosmetic Clinic.

His commiseration is demonstrated in the significant volunteer work he has undertaken. He is dedicated to volunteering his services as an Orange County plastic surgeon, both locally and internationally. Of worthy note, his volunteer service with the Rotaplast International aims at providing superior health care in developing countries throughout the Americas and Asia. Since 1991, he has committed to traveling to such countries as Chile, Argentina, Guatemala, Bolivia, Mexico, and Venezuela in order to perform operations for treatment of congenital defects in children of poverty-stricken homes. Dr. Daneshmand's ability to provide the latest advances in cosmetic, reconstructive, and plastic surgery, and his gentle, nurturing approach to patient care has earned him the respect and admiration of patients and colleagues.